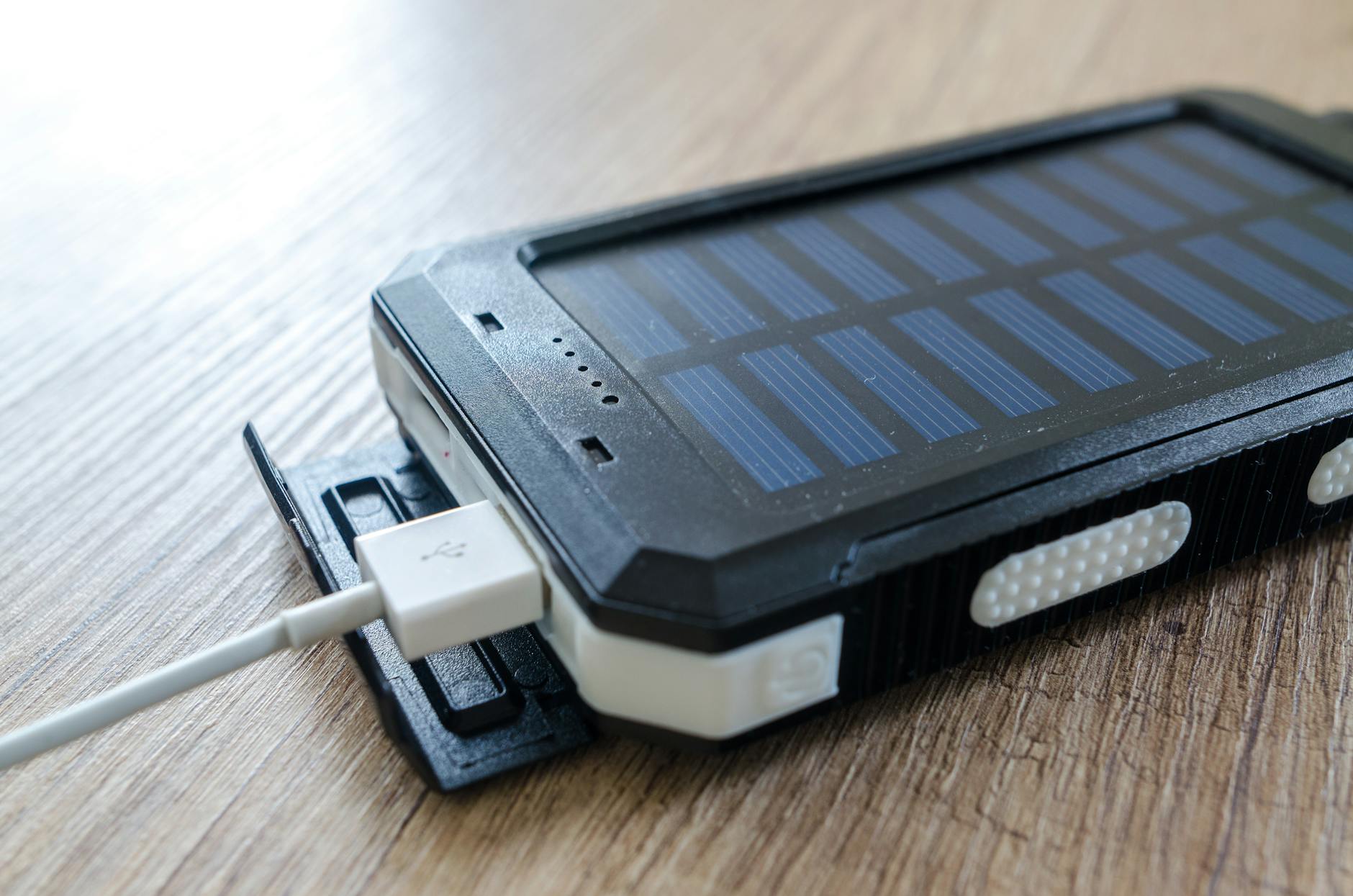 When you are going out fishing and have a trolling motor installed on your kayak then it is important for you to have an onboard trickle charger.
Since you don't want to take the risk of using the entire battery in the middle of the sea.
There are several types of battery chargers available in the market which have different features and specs.
You should consider all the factors before buying the best boat battery charger for yourself and make sure that it fulfills your need.
List of Best Marine Trolling Motor Battery Charger
I have gathered some of the Trolling Motor Battery chargers to make sure that you get a top-rated marine battery charger that can fit your kayak perfectly.
All the boat battery charger reviews are written with great research and I have tried to cover all the pros and cons of it.
You can go through this guide and select the Best Marine battery charger for kayak pretty easily.
1. Schumacher Marine Battery Charger
Schumacher is a marine battery charger that let you switch between 6V and 12V. It has the ability to automatically detect and apply charge rates for charging and maintenance.
It comes with a microprocessor that helps to control the battery charger which let it trickle charge after the battery is fully charged.
Schumacher has reverse hook-up protection which ensures that the charger will not work if clamps are reversed.
It is a very lightweight and easy-to-use trolling motor charger on our list. Schumacher has auto voltage detection so that you don't have to switch it manually.
It is one of the best boat battery chargers for sure.
---
2. NOCO Genius1 Fully-Automatic Battery Charger
NOCO Genius 1 is a fully automatic marine battery charger that is designed for 6V and 12V lead-acid automotive, marine, and deep cycle batteries including, AGM, water-filled, gel, and maintenance-free plus lithium-ion.
Genius1 has an integrated thermal sensor that detects the outside temperature and then alters the charge to ensure that it is not over-charged in hot climates and under-charged in cold climates.
Genius1 is one of the best trolling motor chargers that also charge the dead batteries which are as low as 1-volt.
It also detects the battery sulfation and acid stratification that helps in restoring lost battery performance and enhances the battery life. It is not only a trickle charger but also battery maintenance.
---
3. MOTOPOWER Fully Automatic Marine Battery Charger
MOTOPOWER is another fully automatic marine battery charger that can easily charge all types of 12V lead-acid batteries including; AGM and gel cells.
It is fully automatic and doesn't require any manual operation.
There is a microprocessor-controlled program that will monitor the whole charging process and will stop charging once the battery is full.
After that, it will monitor the voltage of the battery and will maintain the battery with a float charging current.
MOTOPOWER is a trolling motor battery charger that has spark-free technology.
It ensures a constant pulse current maintenance function that helps the battery avoid excessive charge or discharge and it will extend the life of the battery.
It is a lightweight, easy-to-use, and safe battery charger on our list.
---
4. Black+Decker Automatic Marine Battery Charger
Black+Decker is another fully automatic marine trolling motor battery charger on our list. It is designed to charge 6V and 12V AGM, Gel, and wet batteries.
It is a pretty easy-to-use battery charger. It comes with built-in circuit protection that protects it against overcharging, reverse polarity, or short circuits.
It is one of the safest trolling motor battery chargers that you may get for your kayak.
Black+Decker marine battery charger comes with a smart charging technology that let it automatically switch from charging mode to float mode.
---
5. Minn Kota Precision On-Board Marine Battery Charger
MinnKota has designed a perfect onboard marine battery charger that is a perfect choice for your trolling motor.
It is made from waterproof, vibration, and shock-resistant aluminum construction. It is also fully corrosion-resistant.
It is a perfect choice for batteries like; AGM, gel, and HP AGM.
It comes with a microprocessor that controls temperature compensation, line voltage, and battery status to ensure that is fully charged.
Minn Kota Battery charger can be used to charge 3AGM deep cell trolling motor batteries and an HP AGM cranking battery at the same time.
Its temperature compensation prevents the batteries from being overcharged in hot weather and undercharged in cold weather.
It has a lead-acid battery equalization that helps to remove deposits in place thus helping to performance and longevity.
Some More Articles From us:-
---
6. Stanley Bench Marine Battery Charger
Stanley Bench marine Battery charger comes with an option of either 15 amp or 25 amp that helps to deliver a high level of charging performance.
It can work with any battery and can switch automatically between trickle mode and full charging mode. There is a LED battery indicator given that gives you battery status.
Stanley comes with a battery reconditioning feature that helps to extend battery life. It also comes with a patented alternator check which helps to indicate if the alternator is maintaining battery level.
Overall, it is a good trolling motor battery charger.
---
7. ProMariner Tournament 36 Amp 12/24V Elite Battery Charger
ProMariner Tournament Elite battery charger is a waterproof charger that is designed to provide utmost performance and helps to extend battery life.
It is distributed on Demand Technology which utilizes 100% of available charging amps and then automatically distributes charge among all batteries as required.
If the cranking battery is full then more amps will be directed to your trolling motor batteries that provide fast recovery time.
It has an LED indicator that indicates the battery level. It uses a forced induction cooling fan that helps to keep the unit maintained from overheating thus increasing the charging speed.
---
8. Battery Tender Marine Battery Charger
Battery Tender Marine battery charger is another one of the best trolling motor battery chargers on our list that is spark-proof and comes with short-circuit protection.
It is small in size yet a very effective battery charger.
It comes with temperature compensation that prevents batteries from being overcharged in hot weather and undercharged in cold weather.
The battery Tender comes with reverse polarity protection that makes it a fully secure and safe charger.
It is SuperSmart charging and maintaining the battery pretty quickly.
---
9. ProMariner 43012 ProSport Battery Charger
ProMariner 43012 ProSport Battery charger is one of the best marine battery chargers offers a great solution to maintain your battery.
It comes with an energy saver mode and a storage recondition mode.
ProMariner ProSports works with almost all types of batteries except 4D models.
It has LED indicators for various processes and rates.
It can be used to charge various batteries at the same. It uses a smart technology that automatically provides the required power to batteries without overcharging them.
---
10. NOCO Genius G4 Battery Charger and Maintainer
Genius G4 is another marine battery charger by NOCO on our list that is an effective way to enhance battery life.
It works with all types of 6V and 12V lead-acid batteries including; wet, gel, and AGM.
It uses smart technology that provides the required charging to your battery preventing the overcharge and maintaining the life accordingly.
NOCO Genius G4 comes with an optimized charging mode which helps in safe charging and maintaining 12 V lithium-ion batteries.
It is definitely one of the safest battery chargers on our list. Genius G4 comes with reverse polarity protection making it the safest choice.
---
Marine Battery Charger Buyer's Guide
So, there are a few things to consider before buying a marine battery charger for yourself; therefore, I am adding this Marine battery charger buying guide.
Voltage
The first thing that you need to make is sure that the battery charger has the capacity to provide the required voltage to the battery.
Marine batteries usually run on 12 Volts; however, there may some exceptions. So I would recommend buying a battery charger with both 6V and 12V batteries.
Some More Articles From us:-
Some of the chargers listed above give you an opportunity to automatically switch between two voltages.
Safety
Another important factor to consider is Safety. You need to make sure that the marine battery charger provides protection against reverse polarity which will protect the user against unwanted circumstances.
Another safety feature is having required fuses and protection from extra current, voltage, and temperature.
Charging Time
Now you need to look that how long a charger takes to charge your battery fully. Although charging time depends on the size and type of your battery.
You may go with the powerful battery charger that will quickly charge your battery.
Durability
Since you invest a decent amount in battery chargers so one does accept durability from the product.
Since you will be carrying this battery charger in your kayak so they are supposed to be durable and can withstand shocks, water, and corrosion.
Number of Banks
If you carry multiple batteries on board then you are supposed to buy a battery charger with multiple banks so it can charge multiple batteries.
It is one of the prime features for people having both deep cycle and starter batteries.
Recovery Time
The recovery time is the ability of the battery to recover its charger being fully drained. If your charger gives higher amperage then it can quickly recover the battery.
The best battery charger will recover your battery in just a few hours.
I would recommend you to get a charger that has the ability to quickly charge your battery.
Size
The size of the charger depends on the space on-board and your batteries. If you are going to use a portable marine battery charger then it won't be a problem.
On-Board Battery Chargers Vs Portable Boat Battery Chargers
Now, most people are confused with this as well where they are not sure which battery charger to choose.
So if you have a small vessel then a portable boat battery charger will work well as you won't need much power.
However, if you have a larger kayak or boat then you will need on-board chargers as you will be charging various batteries at the same time.
Trolling Motor (Marine) Battery Charger Safety Tips
There are a few safety tips that you need to follow that I have just listed down for you.
The first most important thing is to always read the user's manual given with the battery charger. There are pretty much all the basic instructions to maintain your marine battery.
Always charge the battery in well ventilated area.
Make sure that before connecting or disconnecting the charger to battery, it should be unplugged.
If you have a flooded battery then charge it only if the hydrometer reading is under 1.225 of specific gravity and load test shows under 9.6 volts or if its open circuit is under 12.4 volts. Moreover, Do Not charge it for more than 48 hours.
Battery and battery charger should be stored away from flammable or igniting substances.
Always keep the battery unit clean, and dry. If you see any corrosion then use some remedies to remove that.
If battery starts to get overheat then carefully remove the battery charger and contact the manufacturer for the reason of overheating.
If there is not change in voltage and hydrometer readings even after charging for 2 hours then remove the charger and contact the company.
Always use safety gears while working with batteries.
Make sure that battery is 60 degrees warm before charging.
Always use the same type of battery on your boat.
Make sure that connectors are clean so that they don't lose conductivity.
Do Not leave battery to remain uncharged for longer period of time as it may result in sulfide damage thus lowering its capacity.
How to Install Trolling Motor Battery Charger
There may be lots of paddlers who may bit confused about the installation of trolling motor battery charger; therefore, I am adding this section for them.
Note: Some chargers come with AC lead which is already connected to the charger.
Mount charger with self-tapping screws or stainless nuts and bolts in a dry well-ventilated place.
If you have charger with two-amps then use the one which bigger like 25-amp terminal-mounter fuse.
Now to make the connection waterproof, cover the joints using a heat-shrink tubing and then warm it up with hot-air gun or use a hairdryer.
After that remove wires with crimp-on ring terminals – you may use cheap crimp-on tools or buy double crimpers.
After every 18-20 inches, the cables should be supported. You may use plastic clips or cable ties for support.
Frequently Asked Questions
How do I choose an onboard battery charger?
It is important that your onboard battery charger must be compatible with your battery.
There are a few things that you need to consider before buying like input voltage, amp-hour capacity, and the environment where you will be using the charger.
There are some more factors to consider which are mentioned above.
What to do when my battery charger overheats?
If you have bought a new charger and it is overheating then you should consult the manufacturer. However, as per our experience, the expensive chargers don't have that problem.
Can I charge my deep cycle battery with a regular battery charger?
No, you can't charge your deep cycle battery with a regular charger as it would damage the batteries in the long run so avoid it.
How to charge a deep cycle marine battery?
Charge the deep cycle battery where the charging source is stable or use a portable battery charger for that.
How many banks should my charger have?
I would recommend you to have multiple banks so that you can charge multiple batteries at the same time as you may require them in the future.
However, if you have a small vessel then you don't have to worry about the number of banks.
Wrapping Up
So this was my detailed in-depth guide on the best Marine battery chargers that can be used to charge your trolling motor batteries as well.
Among all, I think the Schumacher marine battery charger is the best that has all the features that should be available in a decent trolling motor battery charger. It is waterproof and comes with a digital display.
Moreover, before buying trolling motor battery charger, you should go through our in-depth buying guide to get a clear idea about things to look for.
Last update on 2023-10-05 / Affiliate links / Images from Amazon Product Advertising API
Admin
Welcome to ExtremeKayaker, Here you will get all bout the best Kayak review, guides, and best choice advice to buy.
Related posts